HOME
MUSIC/VIDEOS
PHOTOS
ABOUT CONTACT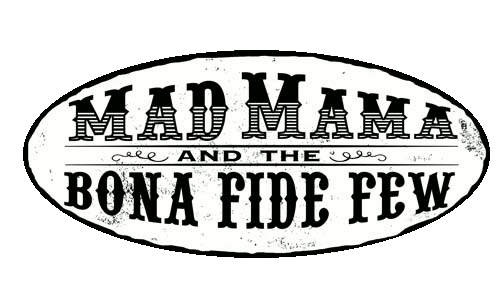 About Mad Mama and The Bona Fide Few:
Described as "Whiskey-soaked Americana", Mad Mama and The Bona Fide Few's current lineup came together in San Francisco during 2011. Featuring original music by Mad Mama, live shows also feature songs by artists like Johnny Cash, Social Distortion, Hank Williams Sr. and others.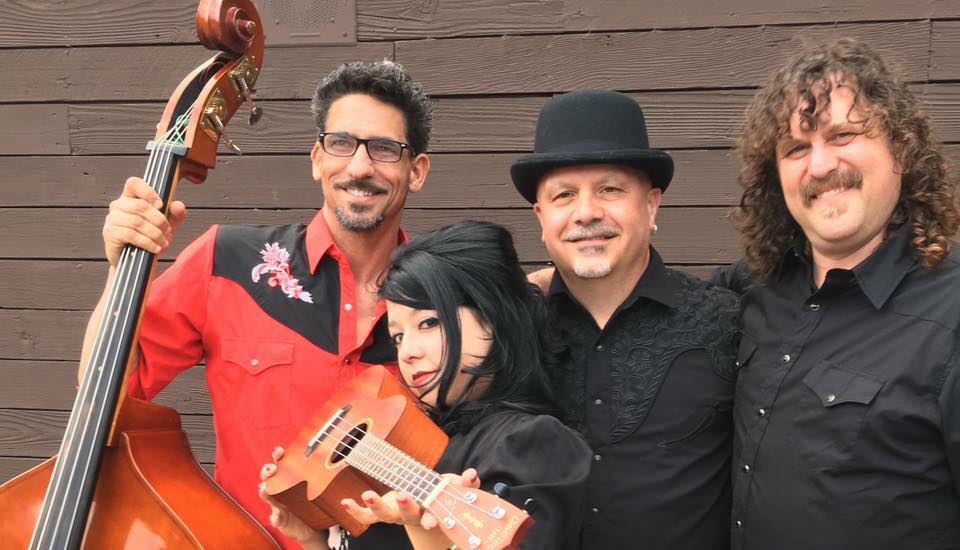 Mad Mama (vocals and ukulele): Dr. Black once said..."[she's] the perfect balance of smart and crazy - that makes [her] both desirable and dangerous."
Steve Egelman (guitar, vocals): Steve cut his teeth in the Bay Area performing with UFO cover band Electric Phase and Thin Lizzy cover band Bad Reputation. An accomplished singer/songwriter and recordist, Steve recently released his solo EP October Songs. An original Charcoal Mellowed Boy, Steve is also an active solo artist and member of the acoustic duo Gutter Swan.
Tony Velour (bass): Tony developed his distinctive bass style performing with San Francisco bands The Resentments, PBR Street Gang, and Load the Wagon. When not holding down the low end for Mad Mama, Tony can be heard in the acclaimed rock/punk outfit Rocketship Rocketship and New York based Dark Horse.
Paul Monteiro (drums): Paul brings a wealth of experience, having previously performed with area favorite Asylum and Parking Lot Prophets. Paul has worked as drum tech and tour manager for Lizzy Borden, Forbidden, Badlands, Prong, and Testament. In addition to The Bona Fide Few, Paul can be seen performing with My Heavy Memory and Niles Memorial Marching Band.
BONA FIDE ALUMNI:
Joel Martinez (guitar, harmonica): In addition to bringing his tasty guitar and banjo licks to The Bona Fide Few, Joel can be found laying down the voodoo blues with Slim Jenkins.
Douglas St. John (guitar): A veteran guitarist and songwriter from local favorites The Resentments, Douglas now brings his hard-hitting guitar chops to The Bona Fide Few, as well as the up-and-coming Brown Bag Conspiracy.
"Broadway" Rodney Broadway (lap steel guitar, vocals): "Broadway" is the founding member of The Bona Fide Few, which traces its routes back to The Pine Street Plankspankers and later The Charcoal Mellowed Boys.